Tutoring in Vancouver
In-home & Online Tutors
Does your child need school support?
We got the best tutors in Vancouver for you!
Tutorax offers in-home and online tutoring, available seven days a week, here in Vancouver!
Our tutors are available in Vancouver as well as in surrounding cities to help students. If your child is having difficulty in school or when completing his/her homework, you've come to the right place. Our tutoring service will allow your child to develop academic skills, improve study habits & improve motivation. Giving your child the chance to benefit from the help of a tutor is therefore an investment that, in the long run, will payback!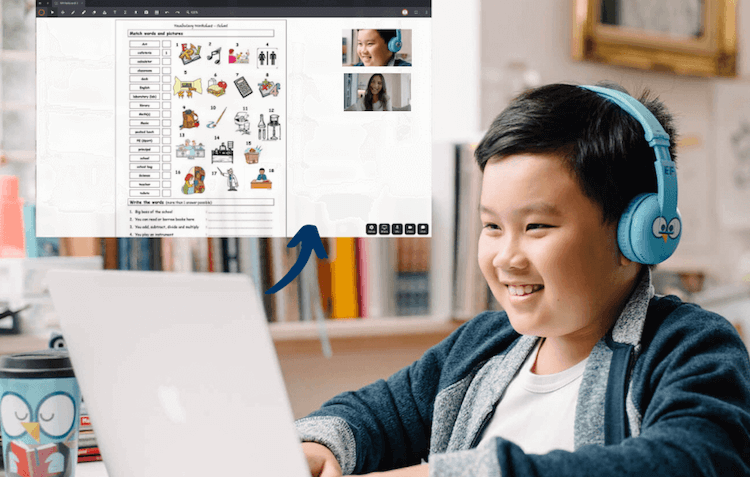 TAILORED TUTORING SUPPORT IN BRITISH COLUMBIA
At Tutorax, we understand that a struggling student needs efficient and outstanding support. This is why we take care in finding you a committed tutor in Vancouver as soon as possible. Your child will be able to review concepts he or she didn't understand, summarize the lessons, catch up on the delay or perform additional exercises. Whether on a weekly basis or on particular occasions, tutoring lessons can take place at your home or online.
PERSONALIZED TUTORING PAIRING
Our efficient pairing process allows us to provide each student with academic support tailored to their needs and personality. In addition, in order to simplify the flow of your tutoring lessons, our tutors in Vancouver can meet with you at the place of your choice, in all neighbourhoods near Vancouver. Whether it's for tutoring, exam preparation, summer classes or homework help, Tutorax is your child's best ally to thrive in school!

RIGOROUS TUTORING LESSONS FOLLOW-UP
To ensure that the match between the student and the tutor in Vancouver is adequate, a follow-up is done with the parents after the first lesson. Subsequently, other follow-ups are carried out during the school year, which allows us to check on the progress of the student's learning. Thanks to the cooperation between the tutor, the teachers and the parents, we are able to provide the best learning environment for your child's academic development.
Tutoring also available for the following subjects
Need more answers about tutoring?
CHOOSE THE ASSISTANCE THAT MEETS YOUR NEEDS
No contract & no commitment
Our virtual classroom offers private tutoring sessions in Vancouver within 24 hours. It is available across British Columbia for students from grade 1 to grade 12.
*$40/h for college and university students.
No contract & no commitment
In-home tutoring in Vancouver is available for elementary and high school students. The subjects offered cover all school programs.
No contract & no commitment
In-home tutoring in Vancouver for college and university students. The subjects offered cover all school programs.
Thanks to our large team of tutors in Vancouver, we have helped more than 6500 students improve their academic performance and self-esteem.
SATISFIED PARENTS & STUDENTS
Great tutoring service for about 3 months and i see an amazing difference in my daughter's writing skills. I wasn't sure to ask for tutoring at Tutorax but my child keeps getting better and has fun for the entire hour
Brenda is loving her tutoring classes and has more confidence in english every since she started at Tutorax! Thank you Linda for your strategic tutoring skills, I am very thankful!
Our high school son needs help with homework and study time. Tutorax found a young college tutor very quickly and she is very attentive to our son's needs. We are surprised and pleased with the quality of the tutoring service. Thank you so much!
With Tutorax we have seen a big improvement in the subjects my son is getting tutoring in. Great staff and outstanding tutoring service
I have greatly enjoyed my experience with Tutorax. My son enjoys his tutoring sessions with Kent. I appreciate the follow-ups for tutoring and the flexible schedule. Definitely worth the try.
My tutor is professional, easy to talk to and helps me every tutoring session. I am very happy with the service so far. I recommend trying Tutorax for any tutoring subject
SERVED NEIGHBOURHOODS IN Vancouver
Tutoring service in Vancouver - lessons available 7 days a week
Our 
tutoring service in Vancouver
 is available 
in-home or online
 for elementary to university students. We offer homework help, exam preparation, 
lessons
, catch up / remedial assistance, online tutoring and summer courses. All our services are offered in core subjects such as
english, maths, science, history
and
french.
 We also offer tutoring in other specific courses.

Would you like the help of a tutor in Vancouver for your child?
Simply fill out the form below.
TUTORING IN NEARBY CITIES